We are Studio KIO, Creative team living and working in Seoul, Korea.

We have worked mainly in cultural area, collaborating with museums, galleries,

publishers and cultural foundations as well as individual artists,

on the design of graphic identities and publications.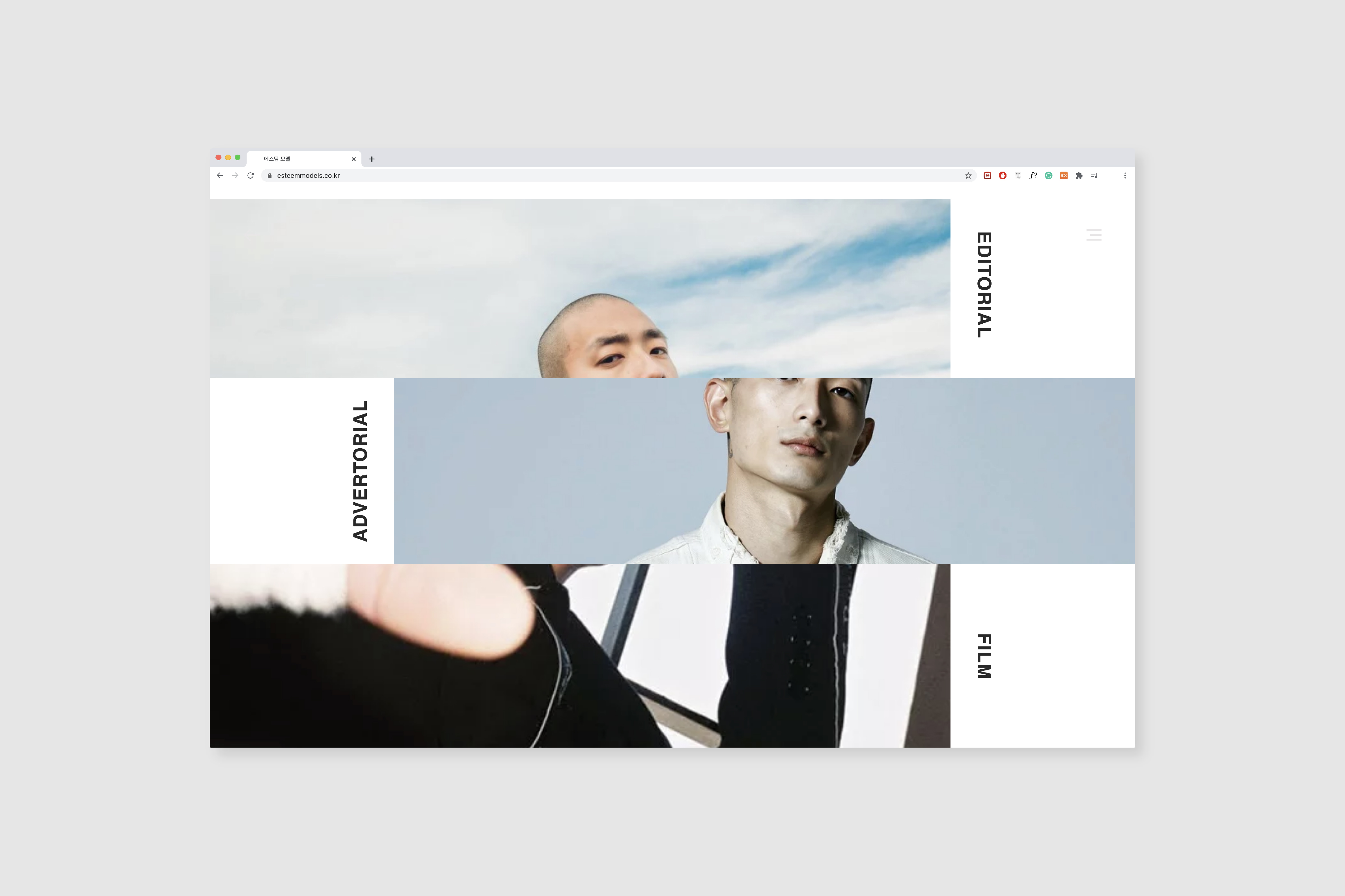 ESteemModel Web
Web Branding / 2020 / Client: ESteemModel




모델 에이전시 'ESteemModel'의 웹페이지 리뉴얼 브랜딩.

Web renewal branding for a model agency 'ESteemModel'.