We are Studio KIO, Creative team living and working in Seoul, Korea.

We have worked mainly in cultural area, collaborating with museums, galleries,

publishers and cultural foundations as well as individual artists,

on the design of graphic identities and publications.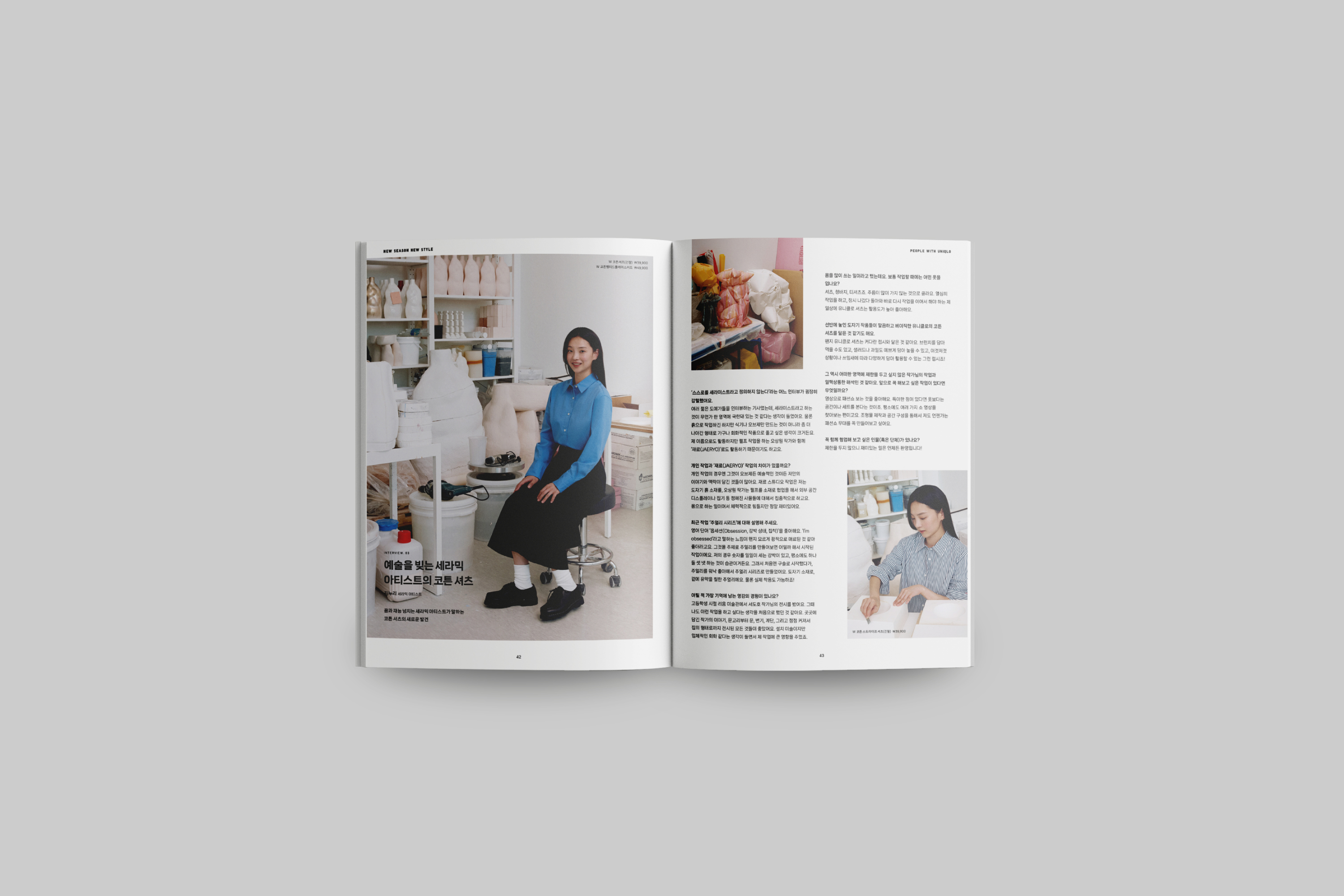 UNIQLO "NEW SEASON NEW STYLE"
Magazine design / 2023 / Client: UNIQLO Korea

유니클로 "NEW SEASON NEW STYLE" 매거진 디자인.
잔잔한 일상 속 영감을 가득 채워주는 다양한 라이프스타일과 유니클로만의 브랜드 무드를 담아냈다.